Meet your new personal putting trainer.
Slopegraide is a smart ball marker that connects to your iPhone, iPad, or Apple Watch and reads the green for you in real-time!

What separates Slopegraide from other products on the market is the abundance of valuable data the app provides. Slopegraide shows you not only the slope value and direction, but also where to aim your putts and HOW to putt them!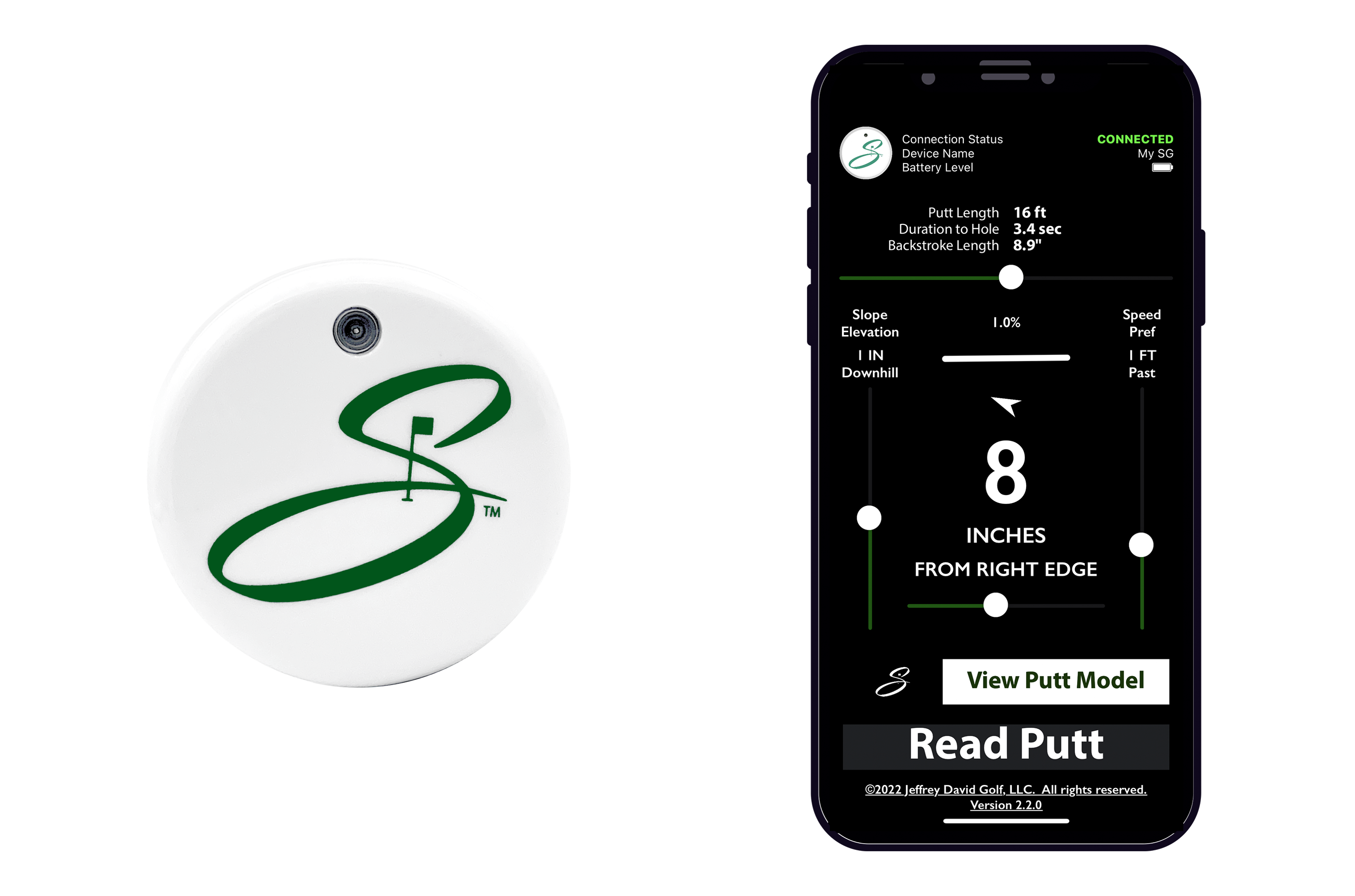 *Requires paid in-app subscription
Alignment and speed control has never been easier.
Our NEW virtual alignment mode helps you line up any putt in augmented reality, giving you a clear visual of how much your putts will break and the pace of your putts in a continuous loop.
With multiple ways to read greens and make putts, Slopegraide complements any green reading technique and putting style.

The Slopegraide app provides support for deadweight and aggressive putt speeds, uphill and downhill putts, green speeds up to 15 on the Stimpmeter, four different display modes of showing the amount of break, and so much more!
*Requires paid in-app subscription
Read putts like the pros!
Learning how to effectively read slope on the greens used to take many hours of instruction and experience on the course, something that was only available to tour players with full-time coaching.
Now it's available to you.
With Slopegraide, you will quickly build trust and confidence in your putting, make more putts, lower your scores, and become great at all facets of green reading!
Mark, pick, read, and putt!
Our patented putting system is simple, quick, and easy to use. At the press of a button, Slopegraide gives you a read of your putt in a second or less.

And you don't need to be tech savvy to use it!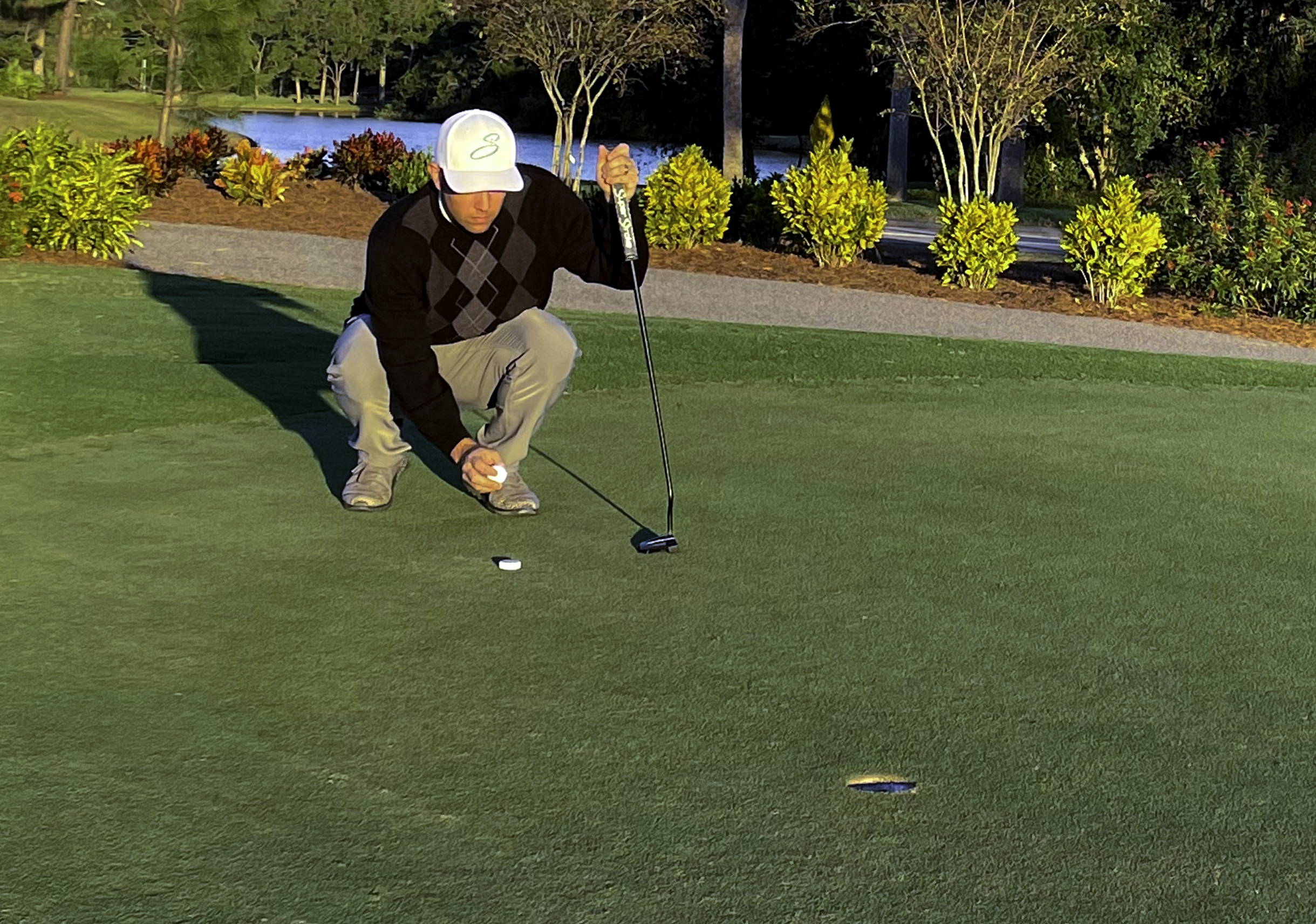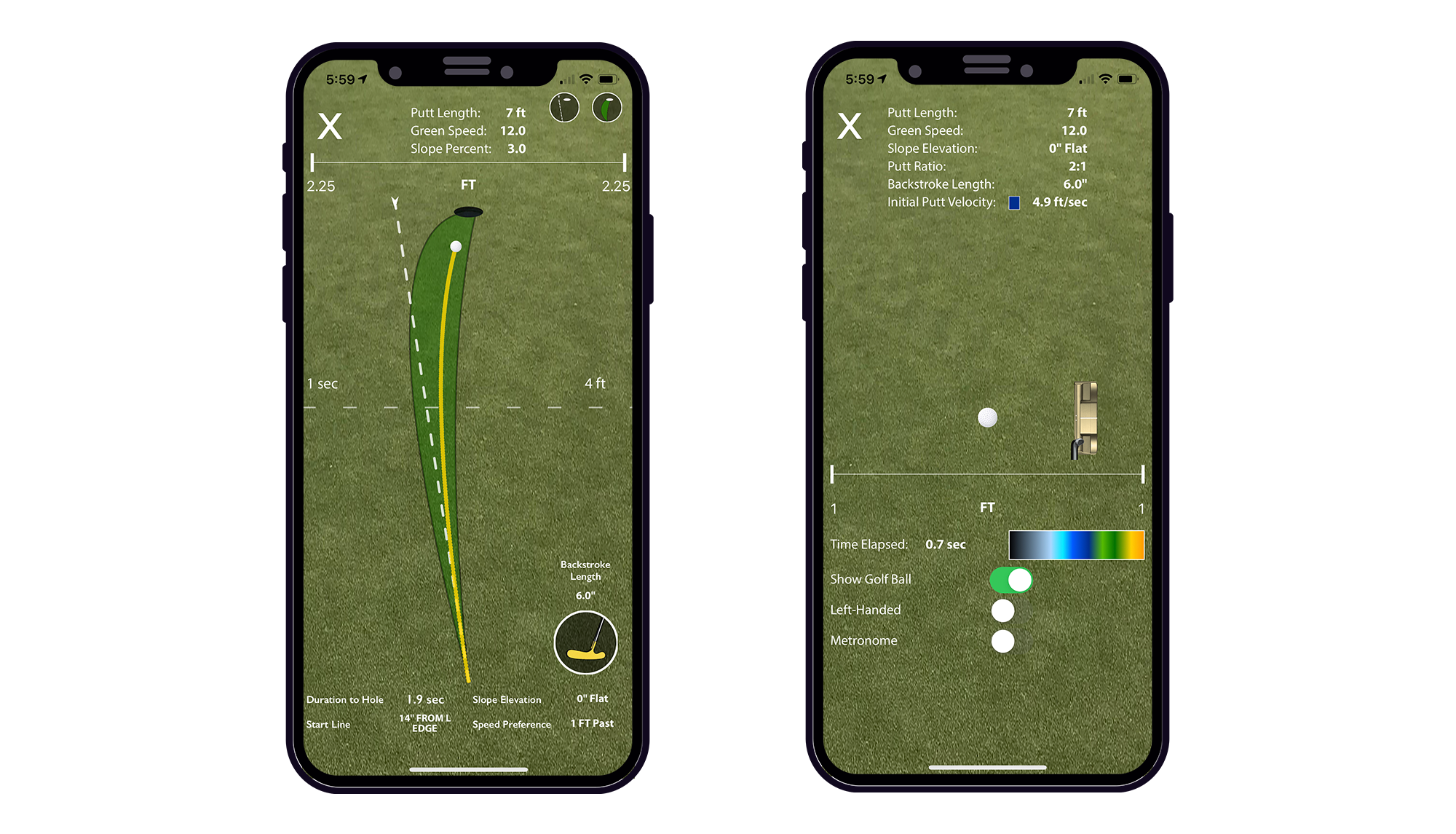 *Requires paid in-app subscription
Take your putting to the next level.
Slopegraide will help any golfer, from beginners to elite players, understand visually how a putt will break for any slope at any green speed.
Our interactive visual putt model and putting stroke model will not only show you where to start your putts from a bird's eye view, but also an optimal putting stroke to help you make them!

Leave your iPhone in the bag.
The *Slopegraide Apple Watch app provides the quickest way for you to read your putts; instantly at the flick of a wrist.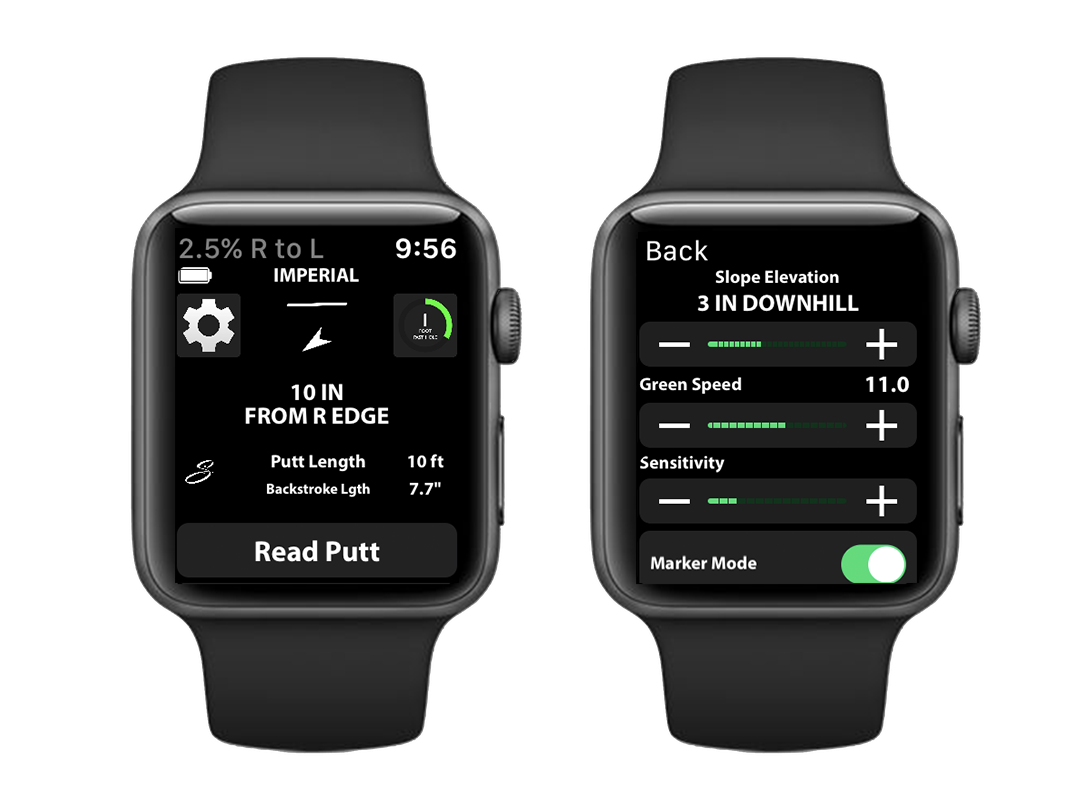 *Requires paid in-app subscription
"Slopegraide helps you understand your present green reading abilities and enhances what you already know. Give it a try, you will like what you find out!"
Dr. Bob Winters
The Confidence Doctor
Sports Psychologist, Author, Speaker
HERE'S YOUR EXCLUSIVE OFFER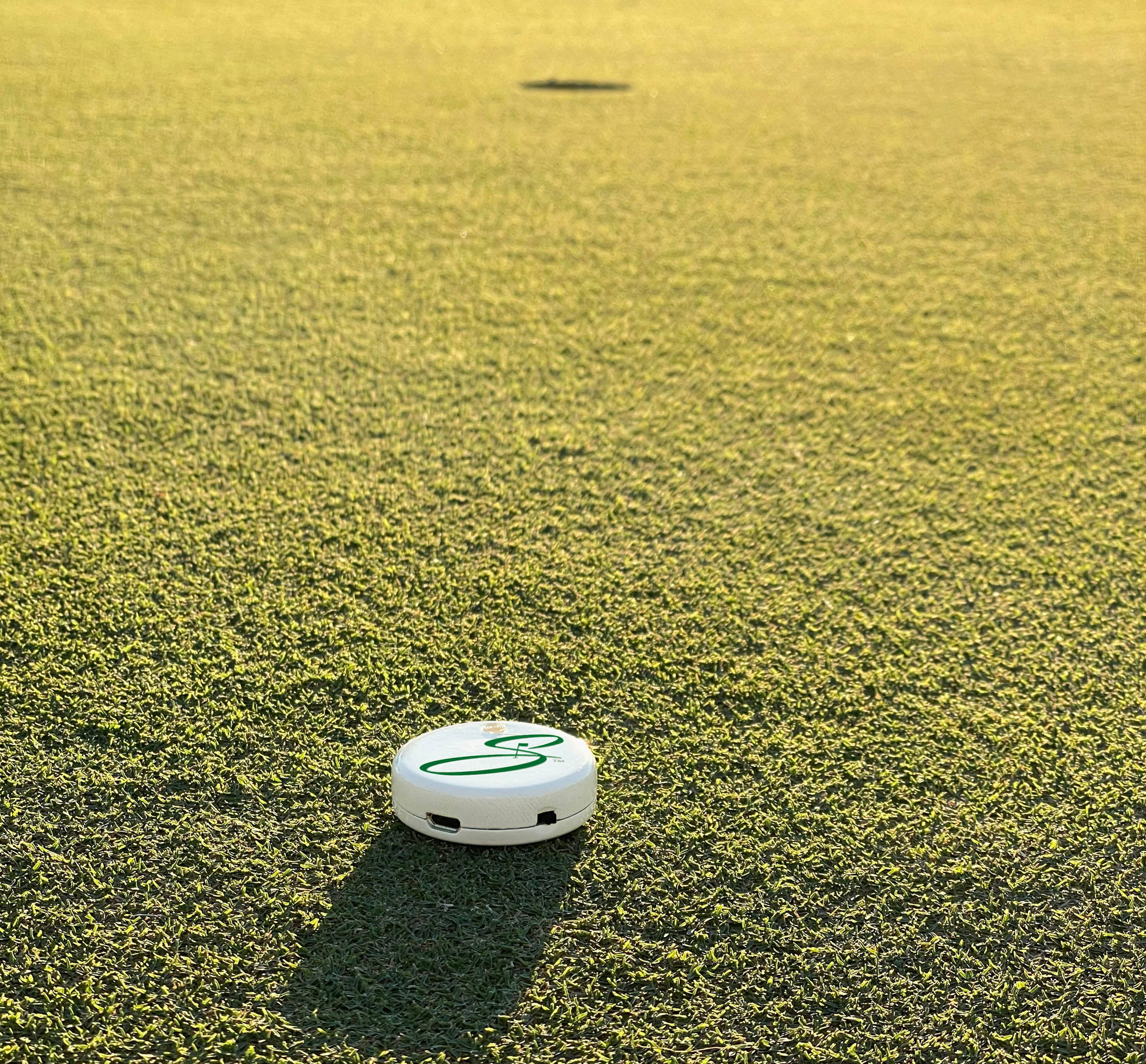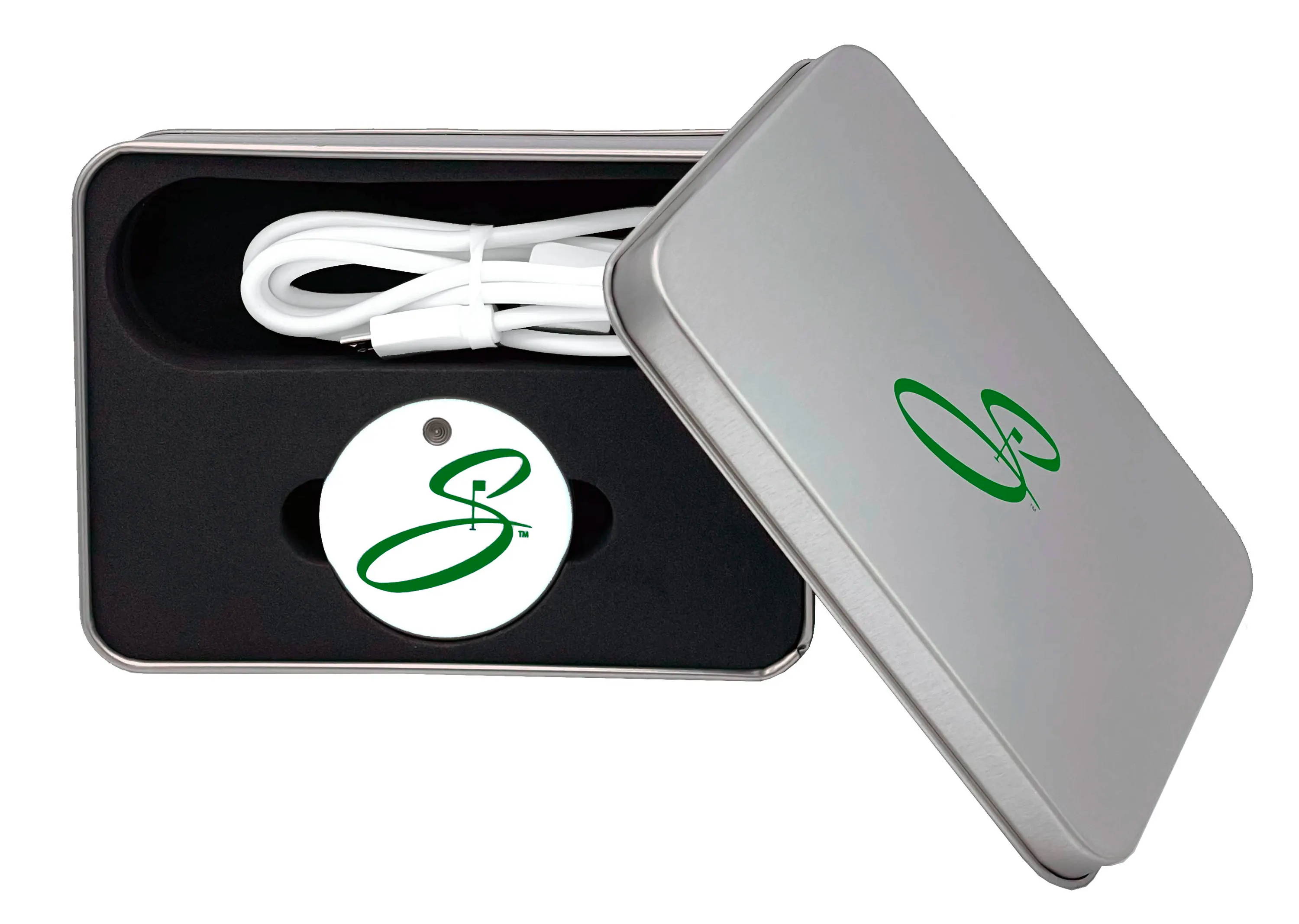 Your order of Slopegraide includes the following:
One Slopegraide sensor

One microUSB charging cable

FREE

domestic shipping in the United States

FREE

1-month in-app subscription to Slopegraide Premium


(A promo code for Slopegraide Premium will be emailed to you within 24 hours of your order)
SLOPEGRAIDE IS CREATING RESULTS FOR GOLFERS LIKE YOU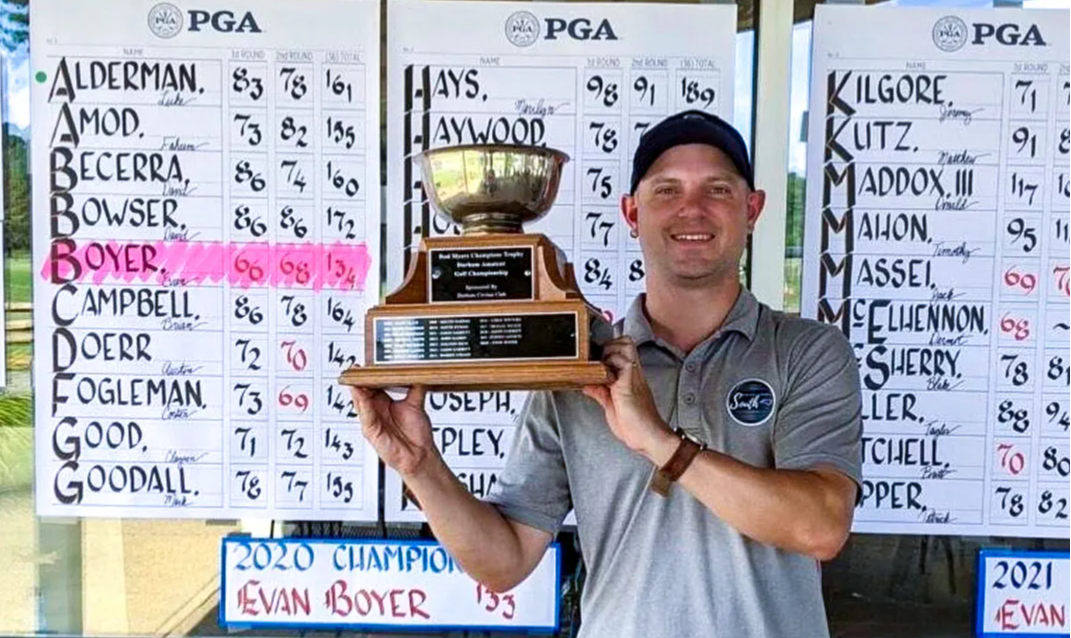 "Slopegraide is helping me build my knowledge of green reading in a way that I never could without tour-level instruction. It's clearly paying dividends already. Slopegraide is dramatically improving my putting ability at a competitive level that would otherwise take years to achieve."
Evan Boyer
2020 & 2021 Durham Amateur Champion
"This product is amazing. So simple to use and it really improves your putting. I shot 5-under yesterday including making a 40 footer. The low scores were from sinking critical birdie putts. It's great to see how I can learn how to read putts better from seeing what I am missing."
"So far I am really liking everything. I can tell already that strokes are going to fall off my scorecard. I am now dropping more 20 footers that I normally wouldn't make. All I can say is wow!"

Don S.
Mid-Handicap Golfer
"This is awesome, very accurate! Great product!"

Mitch Cook
PGA Professional
"I haven't always been a good putter of the ball and I still have much to learn, but with this technology I was amazed at how much more confidently I was able to stroke my putts. With Slopegraide in your arsenal, you will be a force to be reckoned with on the putting surface!"
Isaiah Logue
Professional Golfer
"I consider this the Trackman of green reading."
Dalton Deardorff
Enjoy The Walk Podcast
"I was reluctant at first, but it helps train my body what it feels like on different slopes. It works and it's pretty dang accurate. Before every round, I practice putting to get my mind and feet on the same track with this device. Then I go play. It's been spot on."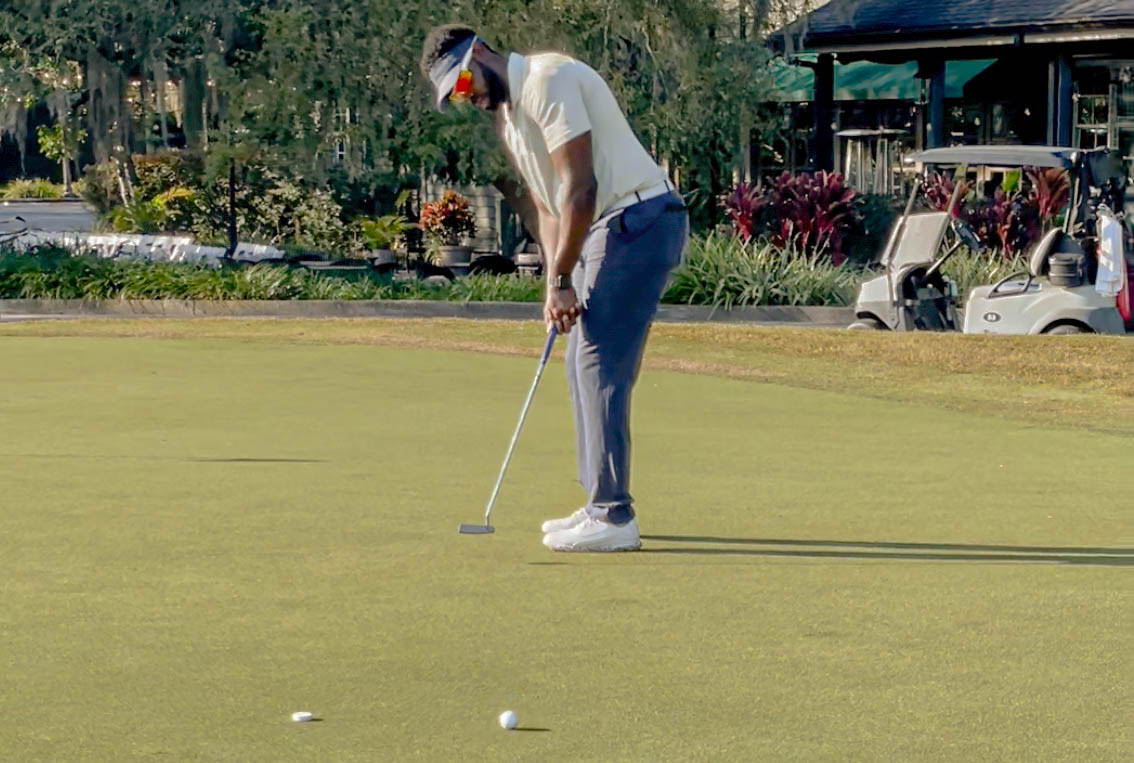 "This device is legit. I can't wait to use it more on the course! Everything 15 feet and in was money. And even the longer putts were tracking the whole way!"
Ken Williams
Low-Handicap Golfer
"I had my first chance to use Slopegraide yesterday, and I am very satisfied! Long story short, I love it!"
Paul B.
Mid-Handicap Golfer
FREQUENTLY ASKED QUESTIONS
Is Slopegraide legal for tournaments?
No. The Slopegraide app has the ability to show you where to aim putts on the green, which goes against the rules on equipment in the USGA Rules of Golf. Slopegraide was designed to be used for as a training aid for practice and recreational rounds of golf only.
What are the dimensions of the Slopegraide sensor?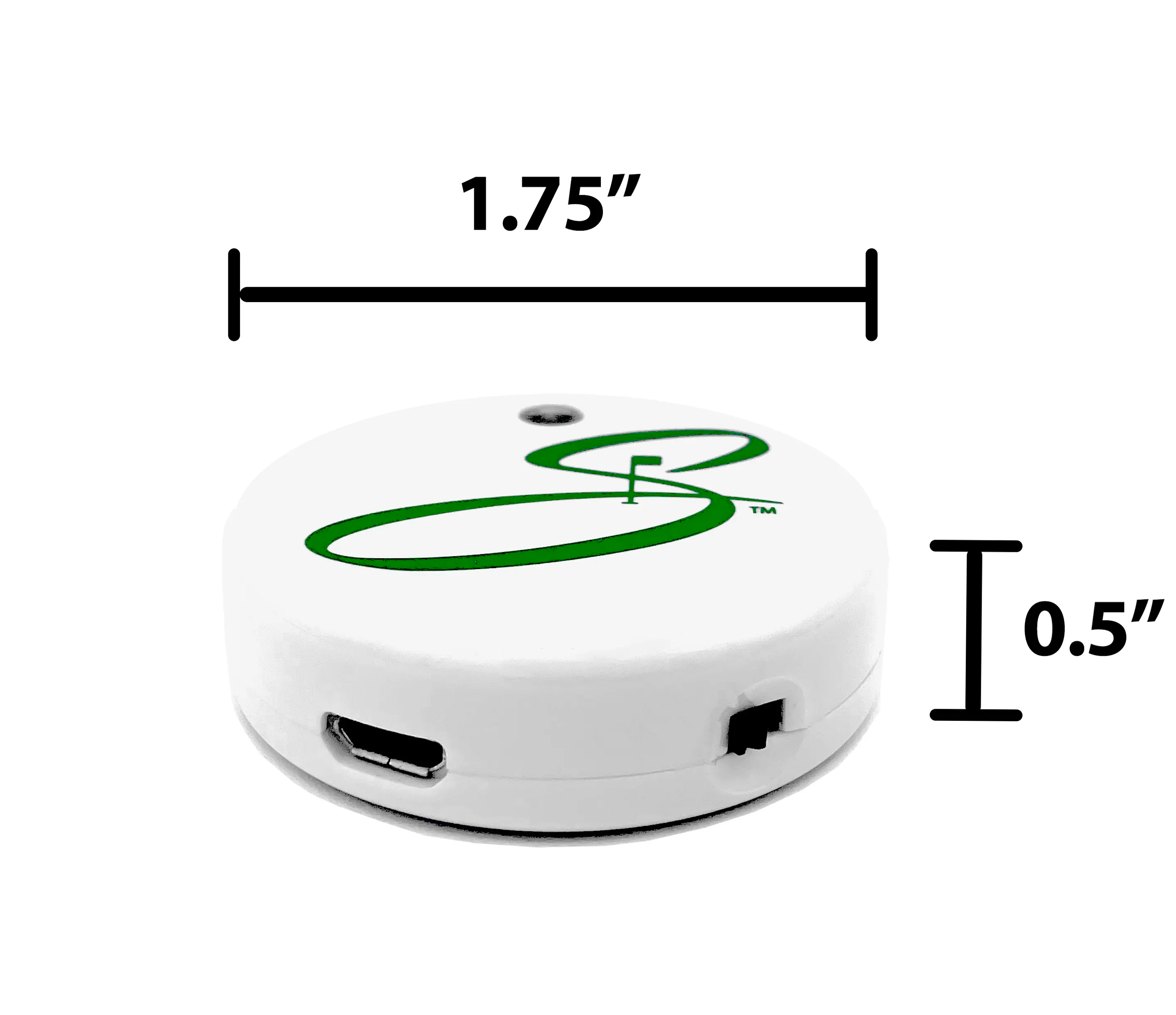 The Slopegraide sensor is approximately the size of a poker chip with a diameter of 1.75 inches and a depth of 0.5 inches. The mass of the sensor is 30 grams.
What is the battery life of the Slopegraide sensor?
The Slopegraide sensor battery lasts approximately between 6 and 8 hours, or up to two rounds of golf.
It takes 90 minutes or less to fully recharge your sensor.
Is the Slopegraide sensor waterproof?
No. The case of the Slopegraide sensor is water-resistant, however we strongly do NOT recommend using the Slopegraide sensor if it is raining or in extremely wet conditions.
Do I need a specific iOS or Android device to use the Slopegraide app?
This table here shows a set of minimum and recommend requirements to use the Slopegraide app. While the Slopegraide app itself does not require a specific iOS or Android device, our new Slopegraide AR feature requires one of the following iPhones or iPad Pro devices:
iPhone 12 Pro
iPhone 12 Pro Max
iPhone 13 Pro
iPhone 13 Pro Max
iPhone 14 Pro
iPhone 14 Pro Max
iPad Pro (2020 or later)

NOTE: The Slopegraide Android app is currently under construction and will be coming soon!

| | | | |
| --- | --- | --- | --- |
| iPhone | iPad | Apple Watch | Android |
| | | | Bluetooth 4.0 LE or newer |
| | | | |
| | | | 3.7" display screen size or larger |
iPhone
iPad
Apple Watch
Android

Bluetooth 5.0 LE or newer


5.5" display screen size or larger

Google Pixel 3,
Samsung Galaxy S8, or newer devices
Does the Slopegraide app require a subscription?
Your experience will be much better with a Slopegraide Premium app subscription.

The free version of the Slopegraide app shows you the slope of the green in slope degrees and slope percentage only.

With a Slopegraide Premium subscription, you will have access to many more features of the Slopegraide app, such as our visual rolling putt model, recommended start lines, displayed slopes in slope percentages, configurable green speed, putt speed, uphill/downhill elevation, using Slopegraide with your Apple Watch, our visual putting stroke model, and those with eligible devices, full access to our NEW Slopegraide AR augmented reality green reading and virtual alignment modes!
How much does a premium subscription cost?
There are three different pricing options for a premium subscription in the Slopegraide app:
The first option is a monthly subscription for $9.99 USD per month.
The second option is a yearly subscription for $99.99 USD per year. You will get a 7-day FREE trial when selecting this option.
Both the monthly and annual subscriptions provide access to Roll Maps™, our color-coded putt speed charts that are legal for tournament play!
The third option is a LIFETIME subscription for only $299.99 USD. A lifetime subscription provides unlimited access to all features in the Slopegraide app for LIFE!
Monthly
Annual
LIFETIME

$9.99
per
month

Unlimited access
to premium
features +
Roll Maps


$99.99
per
year

*Unlimited access
to premium
features +
Roll Maps

$299.99
one-time
fee

Unlimited access
to ALL
features
for life!

*Includes 7-day FREE trial
Why should I purchase Slopegraide?
Green reading is an art of the game that used to require years of practice and experience to master. With Slopegraide, you will be on the fastest path to learning and mastering the art of green reading and quickly gain control, confidence, and trust in your putting.
FEATURED ON DAVID MELTZER'S 2-MINUTE DRILL ON PRIME VIDEO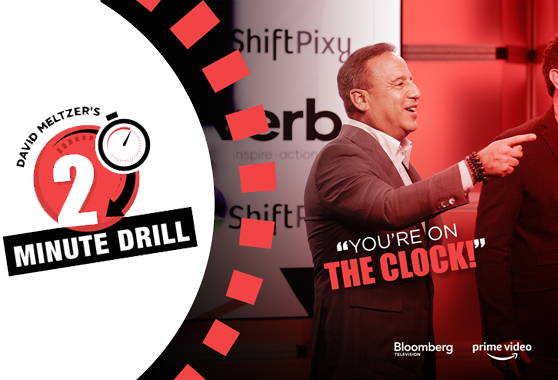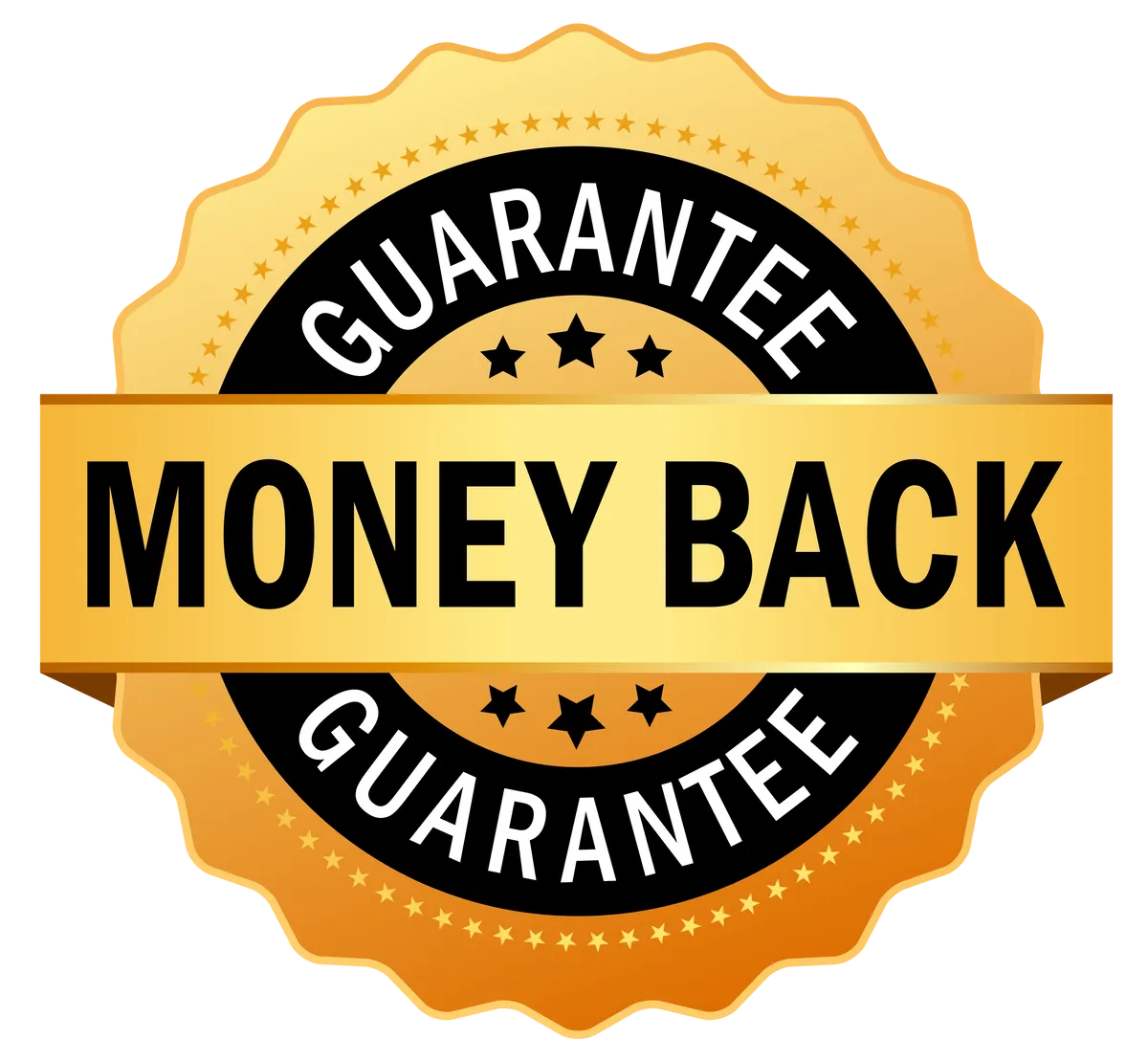 Our Slopegraide Playability Guarantee

We fully stand behind Slopegraide and all of our products.
You can return Slopegraide for any reason and receive a partial refund within 14 days of your delivery date.

All refunds are subject to a 15% restocking fee.
We require that the Slopegraide sensor is returned in its original case with all of its components. Upon receipt, we will inspect the Slopegraide sensor and each component to verify it is in good condition and functional without any scratches, marks, blemishes, or any other damage.

Refunds (after applying the restocking fee) will be granted if returns are requested within 14 days of your delivery date and the sensor and its components are verified to be in working and like new condition.
Competitive Amateur Golfer
Creator of Slopegraide and Roll Maps
As a competitive amateur, it is important to prepare for success on the golf course and have tools that will provide me a unique competitive advantage.
We created Slopegraide to simplify the complex art of green reading and help golfers make more putts and lower their scores.

Our mission is to provide solutions and technologies to help golfers of all backgrounds create self-confidence, trust, and joy in their game.

We are a veteran owned small business based out of Melbourne, Florida.

Every Slopegraide sensor is manufactured and assembled here in the United States of America.



As a pro freedom company, we believe that golf is meant to be enjoyed by all who play this great game. We do not discriminate anyone based on their sex, gender, race, religion, orientation, age, or vaccination status.
SUBSCRIBE TO OUR NEWSLETTER
Receive our latest releases, special offers, guides, and more.